Hanne Darboven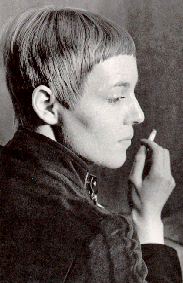 I built up something by having disturbed something: destruction becomes construction. Action interrupts contemplation, as the means of accepting something among many given alternatives, for accepting nothing becomes chaos. A system became necessary: how else could I in a concentrated way find something of interest which lends itself to continuation? My systems are numerical concepts, which work in terms of progressions and/or reductions akin to musical themes with variations. In my work I try to expand and contract as far as possible between limits known and unknown. Generally, I couldn't talk about limits I know. I only can say at times I feel closer to them, particularly while doing or after having done some conceptual series.... The most simple means for setting down my ideas and conceptions, numbers and words, are paper and pencil. I like the least pretentious and most humble means, for my ideas depend on themselves and not upon material; it is the very nature of ideas to be non-materialistic. Many variations exist in my work. There is consistent flexibility and changeability, evidencing the relentless flux of events.

--Hanne Darboven, Hamburg, 1968, as quoted in "Artists on Their Art," Art International 12, no.4 (20 April 1968): 55.
PHOTO: A. Weber. From cover of Hanne Darboven. Basel: Kunsthalle Basel, 1991.



For introductions to the major principles of Hanne Darboven's work, please click on the days of the week (e.g. M, T, W). For additional information, click on another date of the month.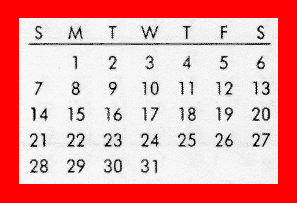 Project homepage | Dia's homepage