Kulturgeschichte 1880-1983 (Cultural History 1880-1983), 1980-1983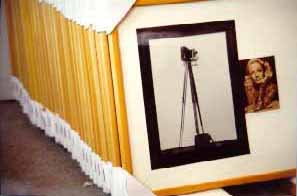 In Kulturgeschichte 1880-1983, Darboven's numerical indices punctuate a stream of ready-made imagery appropriated from books, magazines, postcards and elsewhere. The piece's 1590 pages of visual montage and text sit in frames of exactly the same size, hung in a floor to ceiling grid that covers the walls of the exhibition site with a quasi-taxonomic chart of visual culture. Nineteen objects tied to everyday life, art and to German history complete the installation. This tapestry of pictorial, print, and handwritten information is subdivided into groups of like images pertaining to historical, cultural and political themes:
the two world wars

an inclusive collection of knitting and weaving patterns

original pages of the news magazines Stern and Der Spiegel from the time of the publication of the fake Hitler diaries and the polemic that ensued

the catalogue of the Ludwig collection of Post-War Art representing a vast group of artworks, mostly from the 1960s

the beginnings of industry in France, Germany, Eastern Europe, the USSR, and the new world

posters and postcards about the Russian Revolution

a German Kulturfahrplan, a timetable which parallels occurrences in art, politics, and science

the history of popular printing and postcards

movie stars and rock stars

New York City doorways

PHOTO: Detail of Kulturgeschichte 1880-1983 during installation at Dia Center for the Arts, March 1996.



For introductions to the major principles of Hanne Darboven's work, please click on the days of the week (e.g. M, T, W). For additional information, click on another date of the month.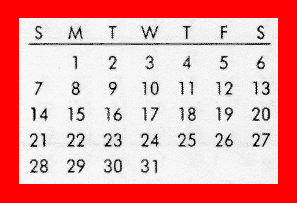 Project homepage | Dia's homepage