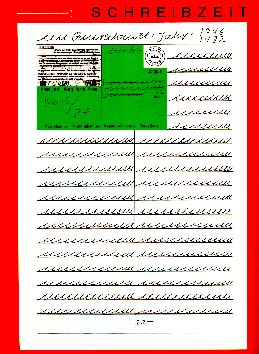 The word Schreibzeit ("time of writing") appears custom-printed on many of Darboven's pages. It first appeared as the title of a 3200-page work in 1979.
[N]o concept could more tangibly explain what Hanne Darboven aesthetically strives for and artistically realizes, time of writing in chains of words and numbers; "write -- to compute -- compute -- to write" (Darboven), object, goal, and means of the whole work."


-- Klaus Honnef. "Art Encyclopedia of Culture: Klaus Honnef on Hanne Darboven." Hanne Darboven: Primitive Zeit/Uhrzeit. (Primitive Time/Clock Time), (Philadephia: Goldie Paley Gallery, Moore College of Art and Design, 1990): 10.
PHOTO: Hanne Darboven, from installation Für Rainer Werner Fassbinder, 1982, at Munich Kunstraum.



For introductions to the major principles of Hanne Darboven's work, please click on the days of the week (e.g. M, T, W). For additional information, click on another date of the month.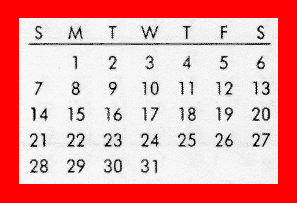 Project homepage | Dia's homepage