Requiem for M. Oppenheimer, 1985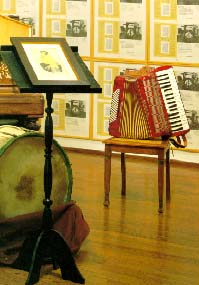 In the center of the installation Requiem for M. Oppenheimer stands an assemblage of musical instruments: a piano, a horn, a drum, an accordian, and a zither. The instruments are of World War II-era vintage and represent the Auschwitz concentration camp band that Max Oppenheimer, an Austrian Jew and Secessionist painter, played in to forestall his death at the hands of the Nazis. The instruments also appear throughout the piece in a photograph placed at intervals among Darboven's diaristic documentation and official-looking notations, rubber stamps, and addresses. Within the texts on the framed pages, one finds a quote from critic/philosopher Theodor Adorno questioning the viability of poetry after Auschwitz.

PHOTO: Hanne Darboven, Requiem for M. Oppenheimer, 1985 (detail).

For introductions to the major principles of Hanne Darboven's work, please click on the days of the week (e.g. M, T, W). For additional information, click on another date of the month.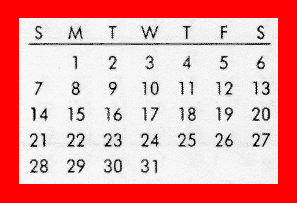 Project homepage | Dia's homepage